Christmas markets and events in Dorset
With the Christmas holidays approaching, now is the best time to get inspired by seasonal trips and festivities, so you can plan your Christmas celebrations.
This winter season, add the magic back into your holiday get-togethers with a trip to Dorset. Dorset is full of Christmas things to do and what better way to celebrate the countdown to the big day than with the county's greatest festive events and markets? And when staying at the Silverlake Estate in the heart of Dorset, you'll be able to explore Dorset with ease this winter.
There's lots to see and get excited about near your Dorset holiday base at Silverlake!
Christmas markets and fairs in Dorset
Dorchester Christmas Cracker
Date: 10th December 2023 (1100 – 1600)
Distance from the Silverlake Estate: 15 minutes
See Dorchester's Christmas Cracker event at High West Street in Dorchester!
At Dorchester's Christmas Cracker Event, located at High West Street, there is a vibrant assortment of handmade food, crafts and festive goods to choose from. You won't find gifts with more heart and local charm anywhere else.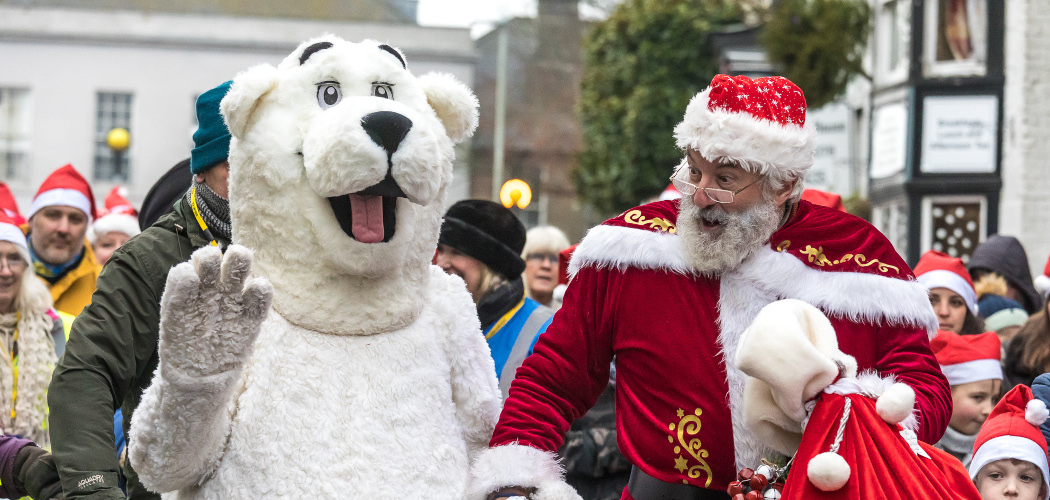 Photograph of Dorchester Christmas Cracker 2022 by Stephen and Helen Jones.
Be swept away from the cold with warm mulled wine and hot chocolate available on-site. If you're in the mood for even more treats, visit the different stall areas for seasonal goodies, from artisan chocolates to festive scotch eggs!
Dorchester's biggest winter event always goes off with a bang!
Shire Hall Christmas Market (Dorchester)
Dates: November 25th – 26th 2023 (1000 – 1600)
Distance from the Silverlake Estate: 15 minutes
Join in the fun at Shire Hall Christmas market and get all of your Christmas shopping done stress-free ahead of December! With over 30 local businesses participating, you'll be spoilt for choice with all the spectacular food, drink, and local crafts for sale.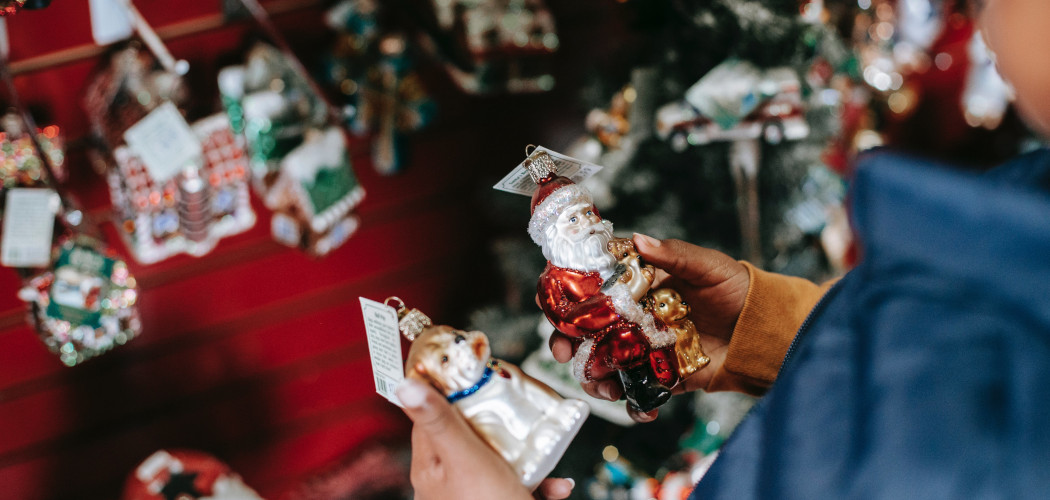 Sample some Dorset local specialities, drinks and sweet treats you won't want to save for later! Explore all of Shire Hall Museum's intricately decorated market stalls and exhibitions this Christmas.
Poole Christmas Craft Fair at the Italian Villa
Date: 25th November 2023 (1030 – 1600)
Distance from the Silverlake Estate: 45 minutes
If you're looking for a day of Christmas crafts accompanied by delicious food and mulled wine, your Christmas wishes have been answered! Poole Christmas Craft Fair offers free entry, so everyone can experience Compton Acres Gardens' fair for festive celebrations.
Take in the Christmas atmosphere around the fair and see local sellers exhibiting their goods inside the exotic Italian villa on-site. There will be many local vendors selling a great range of Christmas gifts to give to your loved ones as well as plenty of festive treats to try as you shop.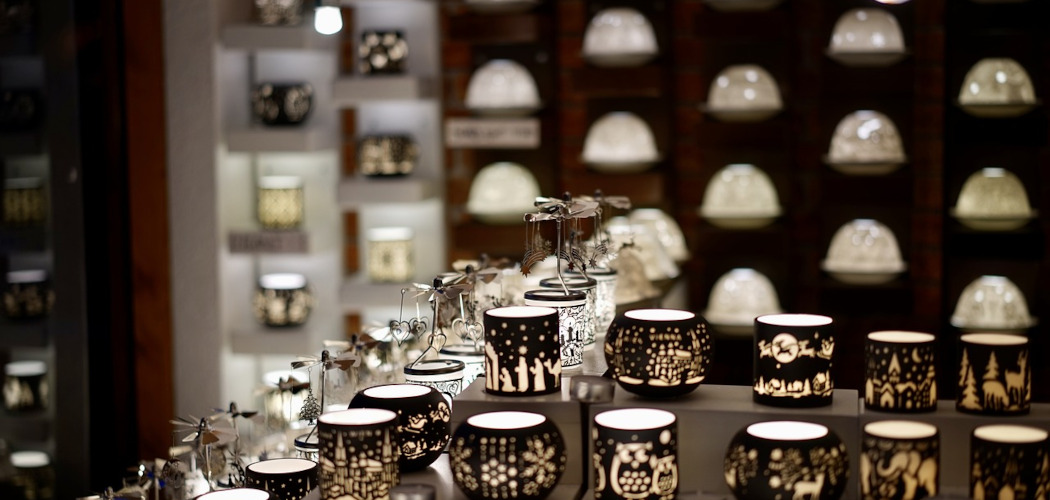 Before your visit, make sure to register for your free tickets so you are guaranteed a visit to the Christmas fair.
Afterward, why not take a walk through the beautiful garden setting at Compton Acres at its most magical time of year?
Bournemouth Ice Rink, Christmas Market & Christmas Tree Wonderland
Dates: 16th November 2023 – 1st January 2024 (From 1100 – 2300 daily)
Distance from the Silverlake Estate: 50 minutes
As always, the Bournemouth Christmas Market is one of Dorset's most popular attractions.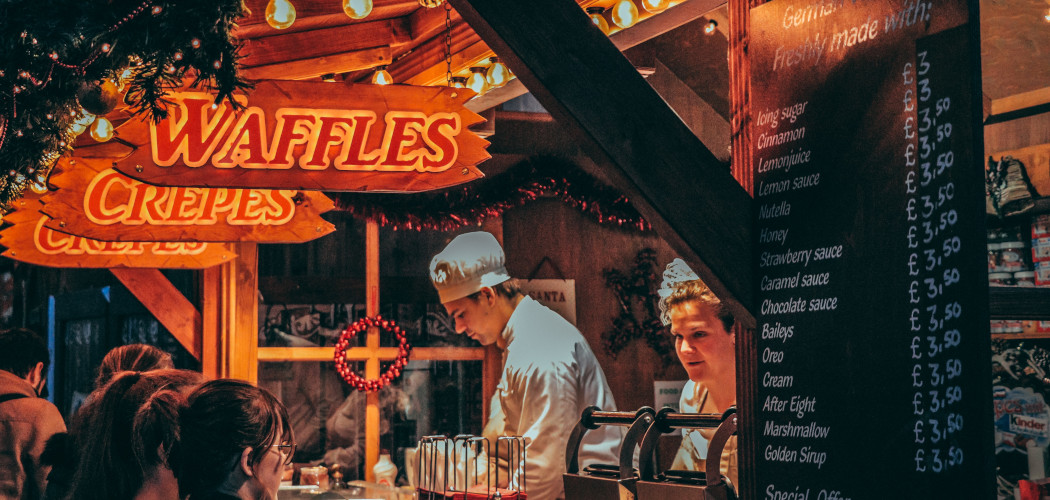 Bournemouth's Alpine Market has an excellent assortment of festive goods to peruse, from traditional Christmas presents and luxury hot chocolates to the famous hog roast perfect for a late-night feast.
You can also take your family on the ice with Skate Bournemouth, a wonderfully festive ice rink, set just behind the beach. Settle down at Moguls Alpine Bar afterwards to enjoy a post-skate hot chocolate or mulled wine. Both Moguls Alpine Bar and Skate Bournemouth ice rink will be located within Bournemouth's Lower Gardens between 16th November 2023 and 3rd January 2024.
Christmas Tree Wonderland is also returning once more to the streets of Bournemouth!
With stunning colourful lights at every turn, there are loads of Christmas tree illuminations to see here, from glamourous 3D walk-through trees to a breathtaking 20m animated white tunnel leading you through Bournemouth Lower Gardens.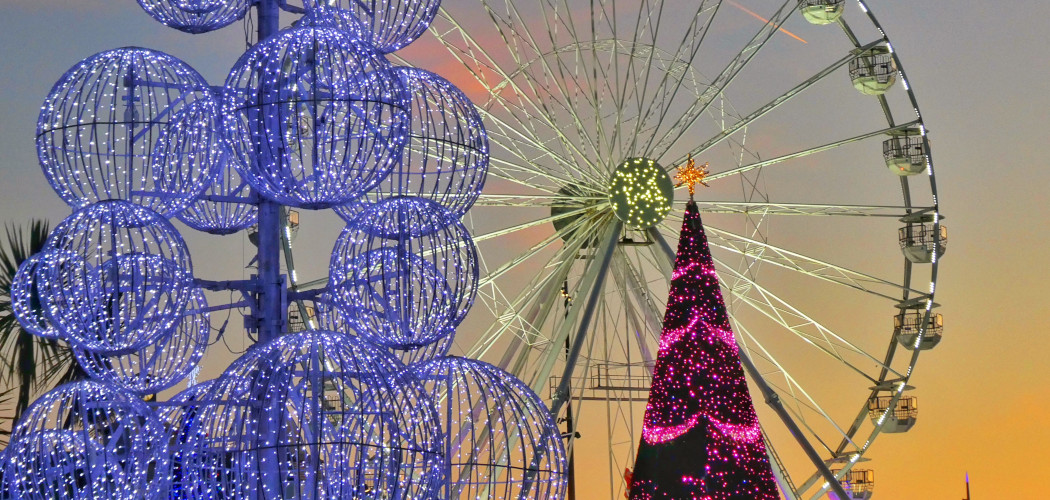 There will also be a festive trail featuring replica Christmas trees from all over the globe.
With special photo-op moments on-site for capturing Christmas memories, your trip to Bournemouth will be treasured for a lifetime. Bring along your family and friends to witness the illuminations enrapturing the city this winter season.
Christmas events in Dorset
Nutley Farm Christmas lights and reindeer experience
Dates: 24th November – 31st December 2023
Distance from the Silverlake Estate: 10 minutes
Get excited for Christmas with a visit to Nutley Farm's Christmas lights and reindeer experience!
Children will love Nutley Farm's exclusive reindeer experience where they can say hello to Nutley Farm's resident reindeer in their stables: Rudolph, Prancer, Sprout and Parsnip.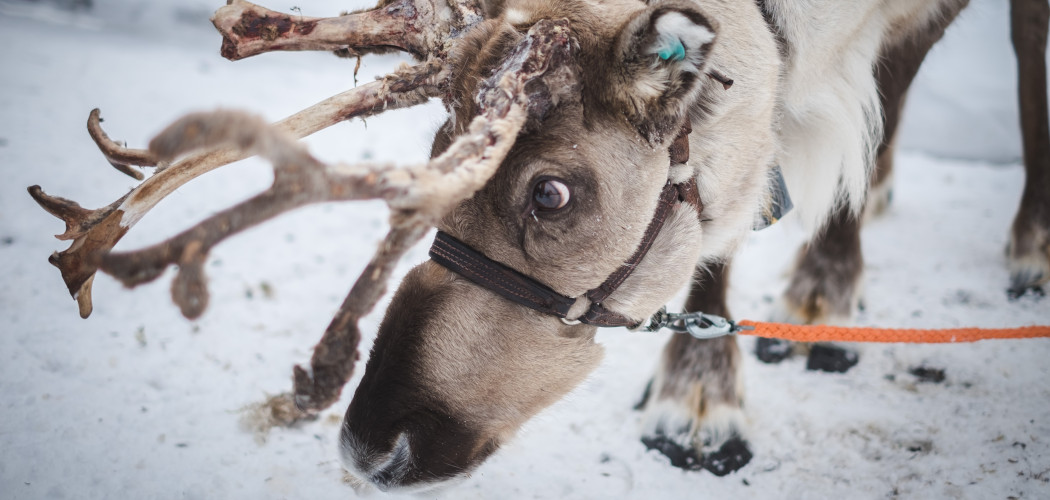 Children can also enjoy a daytime 2.5-hour party with Santa on selected dates, but make sure to book ahead of your visit to get a spot for your child.
At night, there are plenty of glittering illuminations on Nutley Farm's Christmas Light trail. Whilst on the trail, let your little ones take part in the grand Elf Hunt across the farm to find all the naughty elves.
To round off the evening, sit down in the festive barn to enjoy some food and Christmas music.
Only ten minutes from the Silverlake Estate, this festive experience is right outside your door.
Christmas at Kingston Lacy
Dates: 25th November 2023 – 1st January 2024 (excluding Christmas Day and Boxing Day)
Distance from the Silverlake Estate: 30 minutes
Experience a traditional Christmas at the historic Kingston Lacy house with elaborately decorated rooms and Christmas tales to discover.
Why not enjoy a warming hot chocolate as you explore the Laundry Courtyard? Here, there'll be a local choir and musicians performing throughout December (specific dates TBC).
With acres of woodland and garden to discover, make special memories with your loved ones and experience a day out at one of the area's most beloved National Trust properties this winter.
Come and see Christmas trees lit up and be taken on a trip back through time as you discover Kingston Lacy's history.
Illuminate at Abbotsbury Sub-Tropical Gardens
Dates: 24th November 2023 – 31st December 2023 (1630 – 1900)
Distance from the Silverlake Estate: 30 minutes
Celebrate the season with an illuminated stroll through Abbotsbury's spectacular gardens. Lit up in arrival for Christmas, enjoy long walks and the illuminated plant life in their historic 18th-century sub-tropical habitat.
Dogs on short leads are welcome to visit, as Abbotsbury Gardens is a dog-friendly attraction.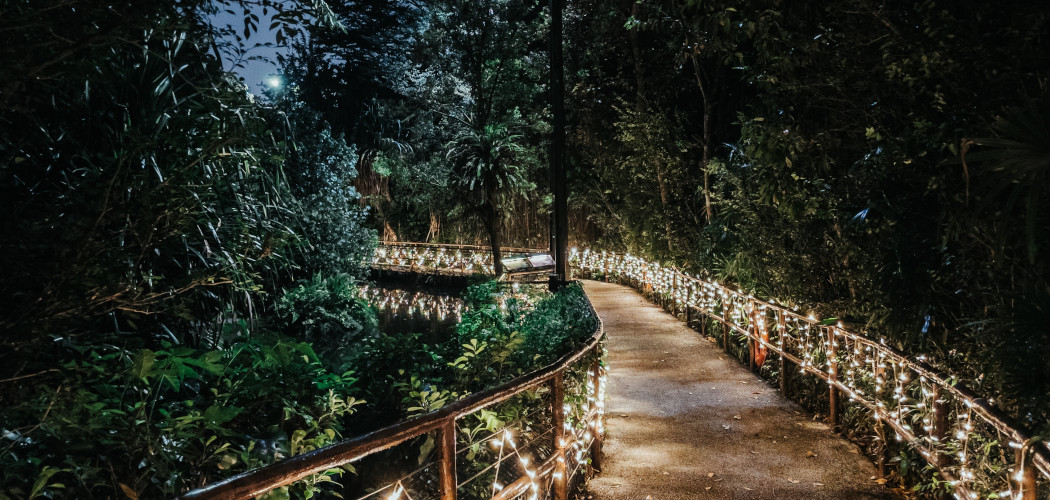 Marvel at the light trail and see rare plants and trees like never before.
For an evening of glow-in-the-dark magic that will get you in the festive mood, Abbotsbury Gardens is well worth a visit.
Poole Christmas Maritime Light Trail
Dates: 25th November 2023 – 2nd January 2024
Distance from the Silverlake Estate: 35 minutes
Enjoy Poole's Christmas Maritime Light Trail and prepare yourself for an evening of magical lights across Poole's nautical past. Travel the trail around Poole and see the huge light displays around the city from Falkland Square onto Poole Quay.
This year there are several new light installations, such as a galleon of lights, a walk-through lantern, an anchor and a 13-metre-tall Sealife tree in Falkland Square.
(Credit: Visit Dorset)
Surrounded by trees wrapped with lights and a marine 'ceiling of light', become enchanted by the lights on the trail and get into the spirit of Christmas.
Swanage Railway's The Polar Express Train Ride
Dates: 17th November – 30th December 2023
Distance from the Silverlake Estate: 40 minutes
Book your family a trip on the Polar Express: a unique steam-train experience recreating the beloved Christmas film.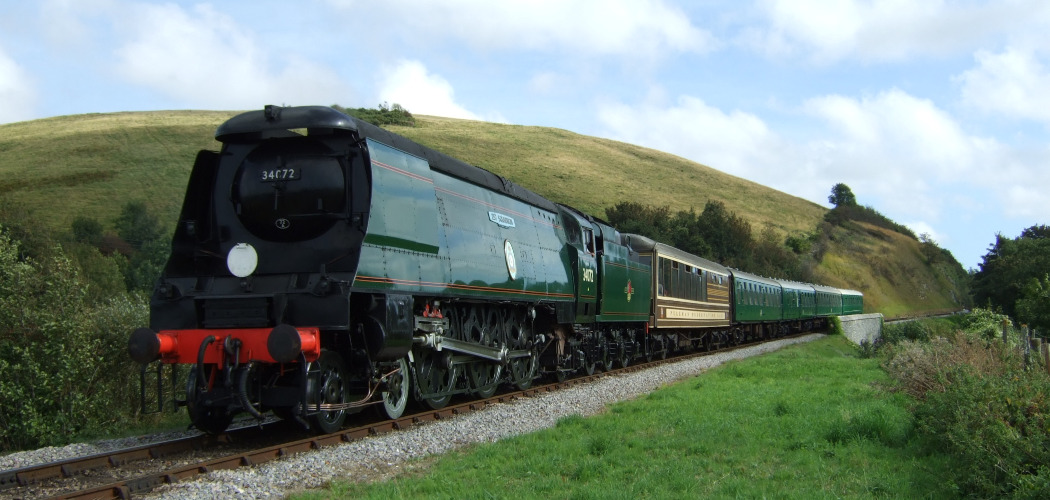 (Credit: Visit Dorset)
On the Swanage Railway's The Polar Express train ride, there will be talented actors playing familiar characters who sing, dance and interact with you on your train travels. Everyone will also receive a delicious cup of hot chocolate and a cookie, as well as a special present on the return journey from the North Pole.
For an unforgettable train ride for your little ones who loved the film, book your tickets to ride the Polar Express in advance.
Stay in Dorset this Christmas
Stay in Dorset this winter and embrace all these fun Christmas activities for the perfect family get-together.
Here at Silverlake Estate, situated in the heart of Dorset, we offer unforgettable holiday escapes that allow you to visit all these nearby days out and evenings to celebrate Christmas to the fullest.
Experience luxury holiday homes with stunning lakeside views and get involved in the celebrations here on the Silverlake Estate. For those extra cold days, enjoy the heated outdoor pool and sauna, relax with spa treatments at the Hurricane Spa or treat yourself to a warm drink at the Hurricane Terrace and Bar. And don't forget that Ringstead Bay is just down the road for a refreshing Christmas walk.
What's next? All that's left is to get your holiday booking confirmed and experience our luxury holiday lodges for yourselves!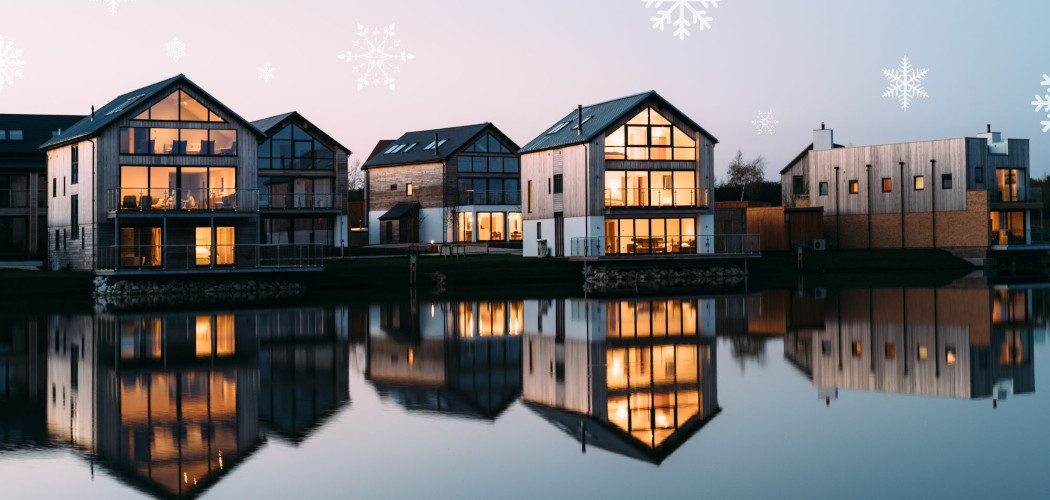 We are already counting down the days until the holidays begin and can't wait for you to join us at Silverlake for Christmas.
Find your perfect Dorset holiday for an unforgettable Christmas experience.
---