Christmas markets and events in the Cotswolds
In the UK, the Cotswolds has always been one of the best-loved tourist destinations for a reason: its undeniable country charm.
Unlike anywhere else, the Cotswolds brings the magic to the Christmas season!
This winter, there is a spectacular array of festivities, local things to do and Christmas markets in the Cotswolds taking place that you wouldn't want to miss – not far from our beautiful Lower Mill Estate!
Guests staying at Lower Mill Estate can also enjoy a whole host of magical events for the whole family taking place on the estate this festive season.
Christmas markets & fairs in the Cotswolds


Cirencester Christmas Gift Market
Dates: 19th November – 21st December 2023
Distance from Lower Mill Estate: 15 minutes
Every year in Cirencester, just down the road from Lower Mill Estate, the greatly anticipated Cirencester Christmas Gift Market is held. The marketplace has a variety of traditional gift markets open selling the best goods local traders have to offer.
The Christmas ambience in Cirencester is like nothing else and ideal for taking Christmas photos, shopping, and fun family outings.
On 30th November at 6pm, make sure to stick around for the Christmas light switch-on and see this beautiful Roman town lit up at its most beautiful time of year!
Cheltenham Christmas Craft Market
Dates: Christmas Gift Market: 16th – 19th November 2023. Christmas Craft Market: 14th – 23rd December 2023
Distance from Lower Mill Estate: 30-40 minutes
A favourite place to go in Gloucestershire this festive season!
Cheltenham's Christmas Craft Market hosts an assortment of roughly 80 market stalls selling Christmas decorations and local crafts as well as classic festive food and drinks for all.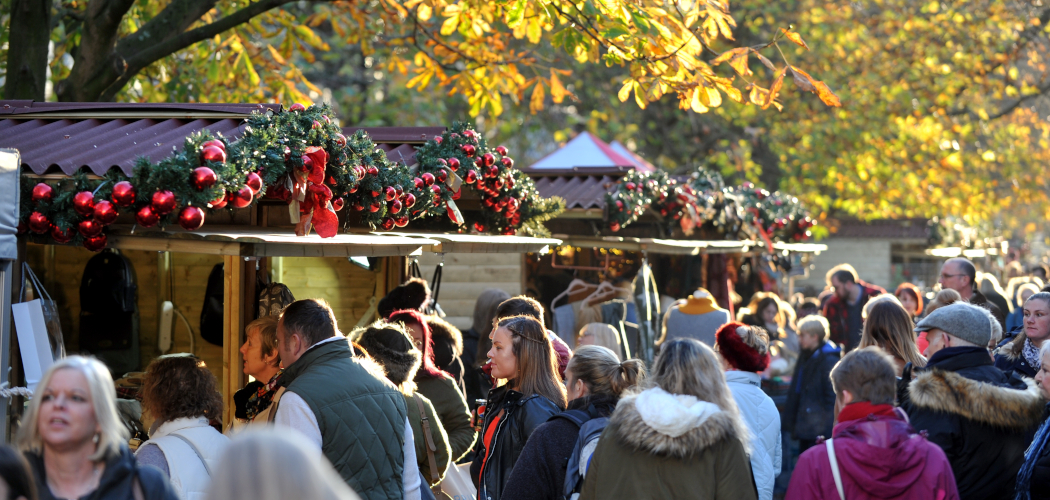 Photo: Mikal Ludlow / Visit Cheltenham / Cotswolds Tourism
With fun Christmas lights and music, the town truly comes alive of an evening and is perfect for celebrating the countdown to Christmas.
Broadway Christmas Market
Dates: 24th November – 1st December 2023
Distance from Lower Mill Estate: 1 hour
Late night opening hours are in place in the village of Broadway for their specialty Christmas markets!
Walk through the lit-up marquee in Broadway's high street and be greeted with free mince pies and a glass of mulled wine! The Broadway Christmas Market is perfect for any last-minute Christmas shopping and getting into the season with a little gift-giving and craft shop perusing.
Photo: The Picture Taker / Cotswolds Tourism
For the little ones, there are plenty of fun street entertainers' performances to enjoy and even pony sleigh rides for that proper sleigh-riding experience.
Be accompanied by live carols and music whilst parading the village shops and markets and experience the sweet village of Broadway this winter season!
Moreton-in-Marsh Christmas Market
Date: Saturday 25th November 2023
Distance from Lower Mill Estate: 1 hour
Great fun for the whole family, Moreton's Christmas market always lands a treat for all holiday-goers and shoppers! With a mass number of food and craft stalls to choose from, you'll find something for the whole family here this Christmas that'll be treasured for years to come.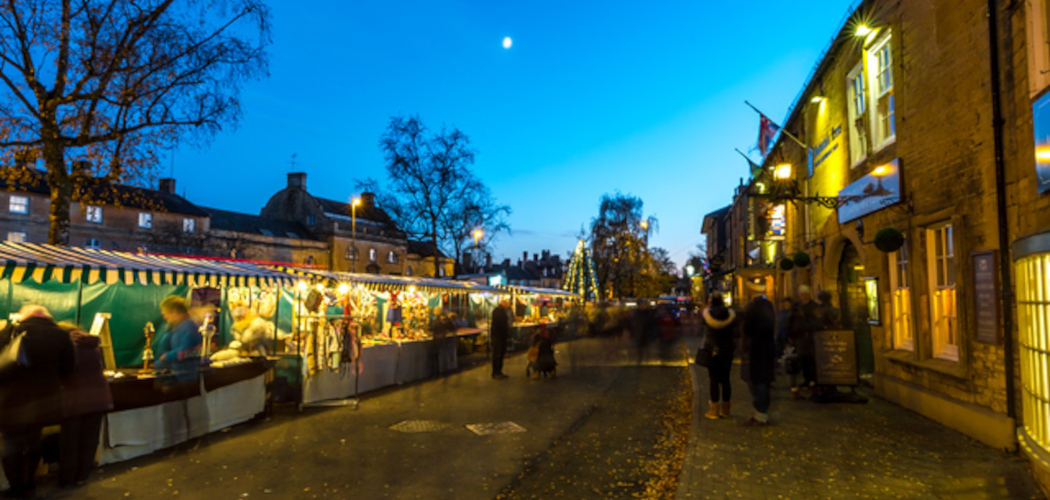 Photo: The Picture Taker / Cotswolds Tourism
There will also be a special guest appearance from Father Christmas himself, back again after his visit to the market just last year!
Moreton-in-Marsh's traditional Christmas markets are always a popular visit – you won't want to miss out.
Christmas events in the Cotswolds


The Gateway Ice Rink
Dates: 24th November – 3rd

January 2023
Distance from Lower Mill Estate: 10 minutes
What could be a better festive experience than a refreshing day of ice skating with the whole family?
Enjoy a skating session with festive lighting, displays and music at the Gateway Ice Rink. With food and drink areas readily available onsite, as well as seating for family and four-legged companions to watch, there's something for everyone to do.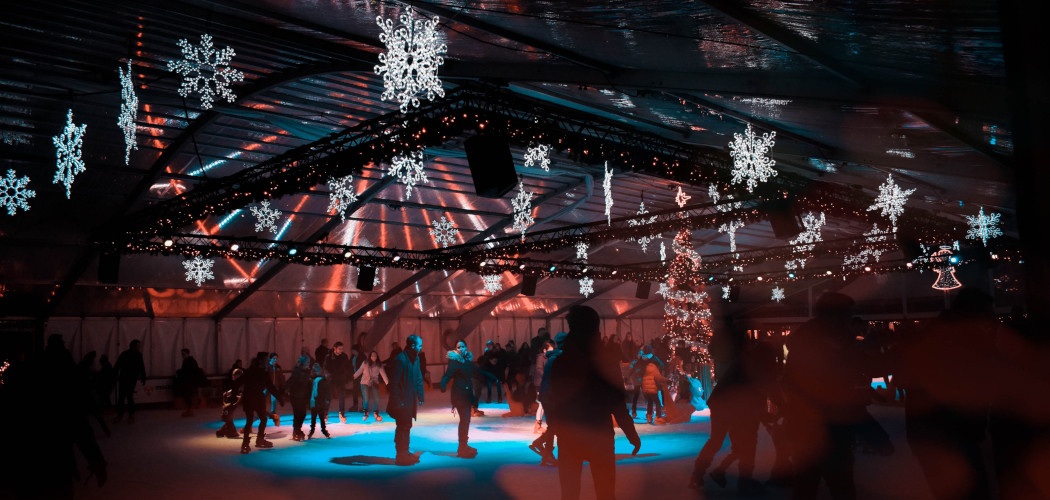 Private hire sessions are available for those who prefer a quieter skate; however, the ice rink is suited for all levels of ice-skating ability; with additional tips and sessions available.
Ice-skating at Gateway Ice Rink is the perfect activity to do near Lower Mill Estate and after a day of winter sports fun, treat yourself to some delicious food to keep you warm on a cold winter's day at our Ballihoo restaurant.
Westonbirt Arboretum Enchanted Christmas
Dates: 24th November – 23rd December 2023, open on selected evenings 1600-2130pm
Distance from Lower Mill Estate: 30 minutes
Explore the glowing winter wonderland that is the Westonbirt Arboretum Enchanted Christmas, filled with interactive landscapes and illuminations that will light up your excitement for Christmas!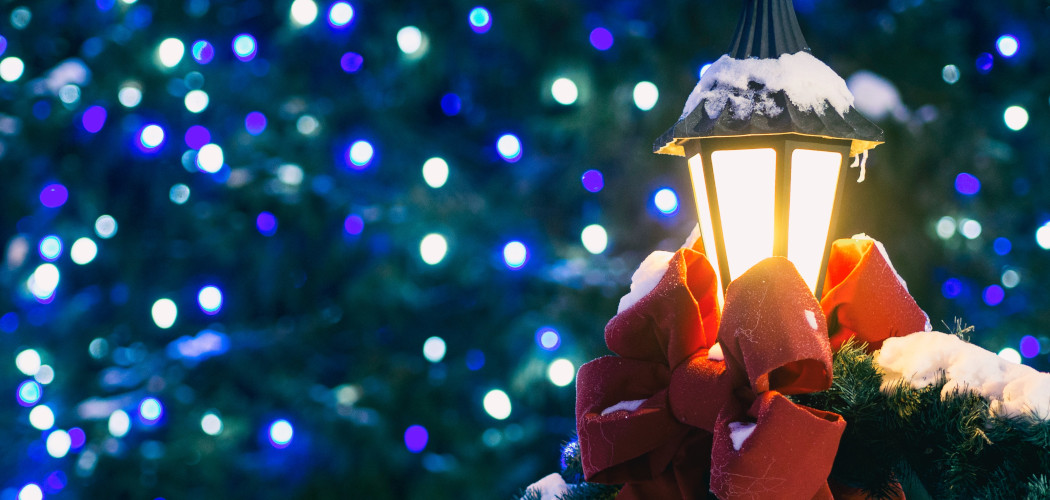 Enchanted Christmas offers a brilliant trip for families and children to make the most of your holiday evenings together. Follow the trail around the Arboretum to marvel at the sparkling lights, festive music and magical installations.
There's also a Christmas Village packed with stalls and rides where you can really soak up the festive atmosphere.
A Christmas Carol at Everyman Theatre, Cheltenham
Dates: 25th November – 30th December 2023
Distance from Lower Mill Estate: 30-40 minutes
Discover the classic character of Ebenezer Scrooge like never before in Cheltenham's favourite theatre, the historic Everyman Theatre.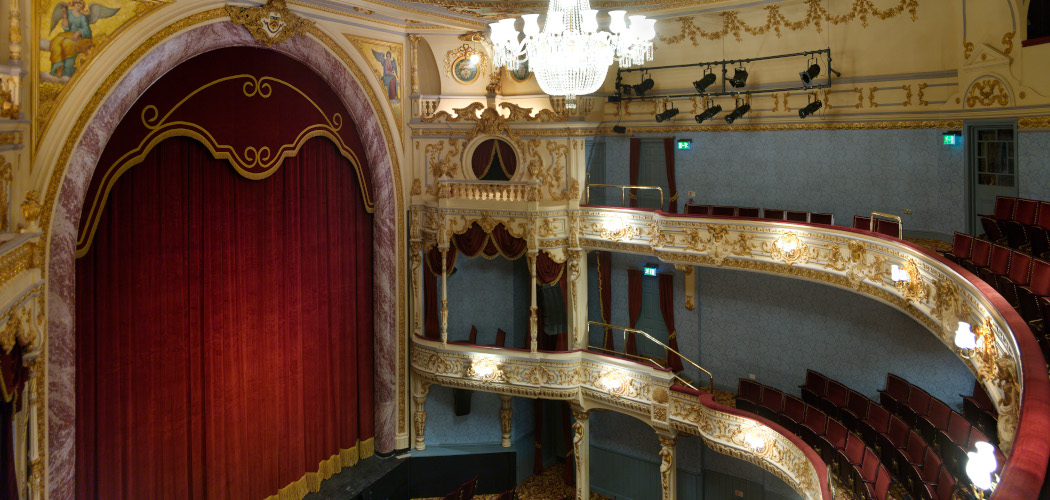 Photo: Everyman Theatre / Cotswolds Tourism
The theatre production of 'A Christmas Carol' follows an old miser who, on Christmas Eve, is unexpectedly visited by the ghost of his former business partner who warns him that he will be visited by three spirits if he does not change his ways…
For an eventful evening full of seasonal tales and fun, this is a show not to be missed.
Spectacle of Light at Sudeley Castle
Dates: 24th November – Saturday 30th December 2023
Distance from Lower Mill Estate: 40-50 minutes
Marvel at the dazzling sight of Sudeley Castle's Christmas lights and illuminations – truly a spectacle of light to be amazed by this holiday season!
Tuck into some festive grub and go for an exciting stroll around Sudeley Castle, where you can gaze at the sparkling water features, starry night-time skies, and the beautiful Garden of Fire light display. Themed around the whimsical tale of the Wizard of Oz, you and your family will be whisked away for a magical evening.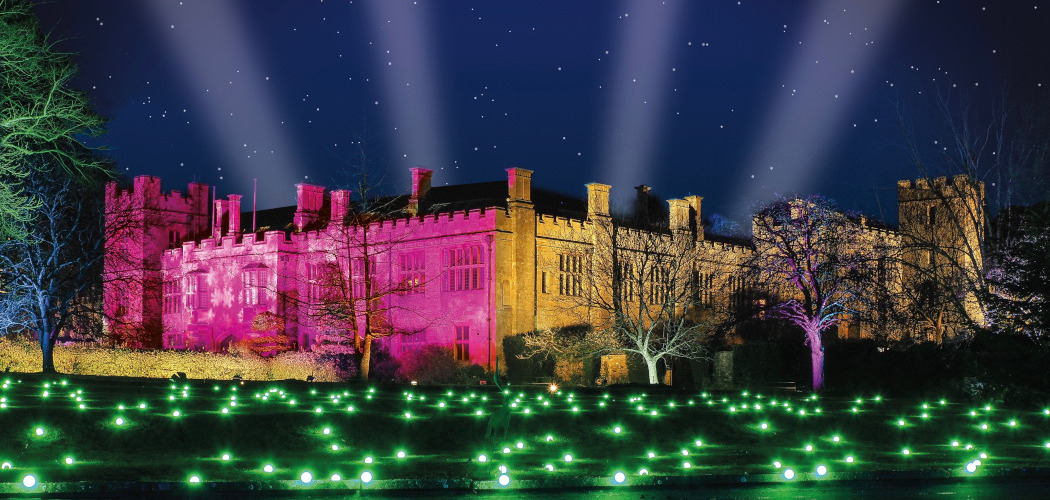 Photo: Steve Green / Sudeley Castle
Explore the ancient grounds of Sudeley Castle like never before around this enchanting trail and take in the festive magic on display.
Your Cotswold holiday wouldn't be complete without seeing Sudeley Castle all lit-up this Christmas season. Come along and see the captivating Spectacle of Light at Sudeley Castle for yourself!
Cotswold Farm Park Enchanted Light Trail
Dates: 24th-26th November 2023, 1st-3rd December 2023, 8th-10th December 2023, 15th-17th December 2023, 20th-23rd December 2023
Distance from Lower Mill Estate: 40-50 minutes
Festive fun for the whole family can be had at Cotswold Farm Park Enchanted Light Trail.
With fun activities in the woodlands to do and places to explore on the trail, there's loads at the park to discover. Christmas at the farm is great for kids to play explorers, enjoy festive treats and toast marshmallows outdoors.
Let your little ones run wild with excitement and take part in all the festivities on offer. There are a range of exciting day and evening activities on offer, including teddy bear workshops and gingerbread man decorating!
For a truly unforgettable experience, they can even experience a special 1-2-1 meet with Father Christmas himself exclusively between the 24th of November and the 23rd of December.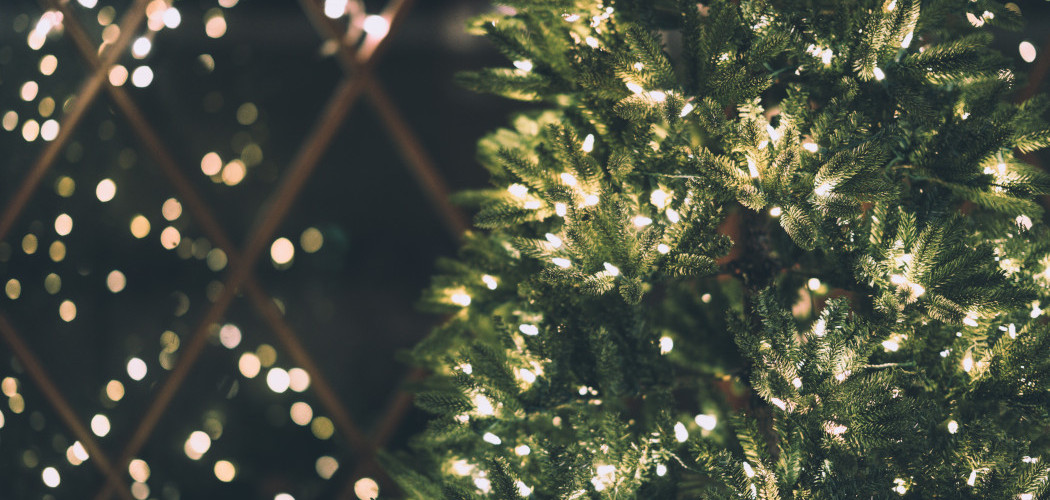 See the park like never before. Look in at the animal barns at night and go for an evening stroll with stunning light displays at every turn. After, why not treat the farm animals with their late-night goodies and end the night with disco dancing and music at the glamourous frozen palace ball – everyone's invited!
Christmas Through The Ages at Dyrham Park
Dates: 1st December 2023 - 7th January 2024 - closed 24th & 25th December
Distance from Lower Mill Estate: 40-50 minutes
Visit Dyrham Park this winter season to be whisked back in time for a historical Christmas adventure!
Dyrham's own historic house will be decorated across five eras with festive stories to tell as you move room to room. Featuring stories of Charles Dickens, Samuel Pepys and Jane Austen, discover the history of these tales and the Dyrham property at Christmas time.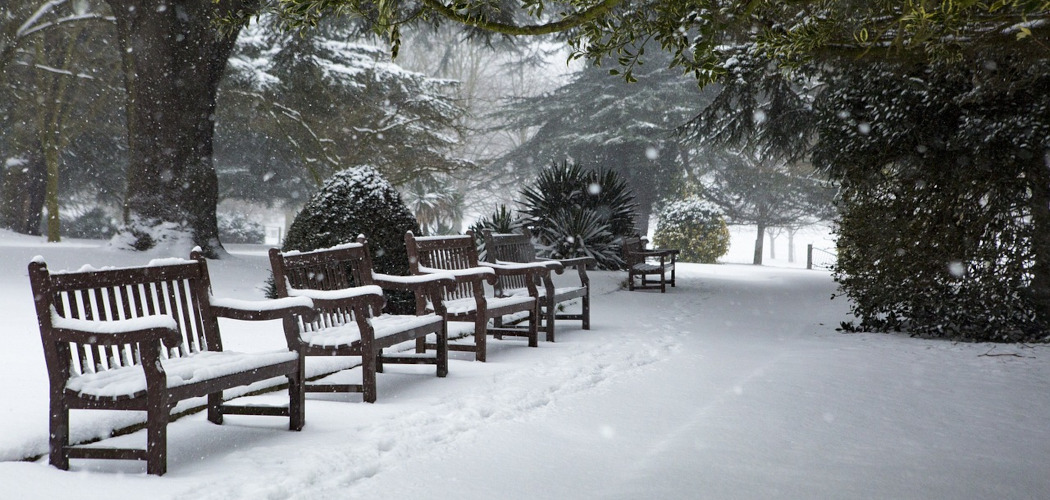 There are also outdoor discovery trails for kids to do on the National Trust property to find presents lost across the park. For children with a love of indoor games, the house's basement is intricately decorated this Christmas time around the classic poem 'The Night before Christmas', with plenty of winter-themed crafts and activities to participate in.
For a day out that will offer hours of walks and interesting history, this is perfect for families and couples alike looking for something festive to get up to.
Escape to the Cotswolds this Christmas
Fancy a staycation this winter break? A trip away is sure to warm your Christmas spirit!
Escape to the Cotswolds where you can visit all of these spectacular locations and take in the beautiful Cotswolds scenery. With tonnes of Christmas events in the Cotswolds to choose from, there is truly a no more enchanting place to bring in the festive season.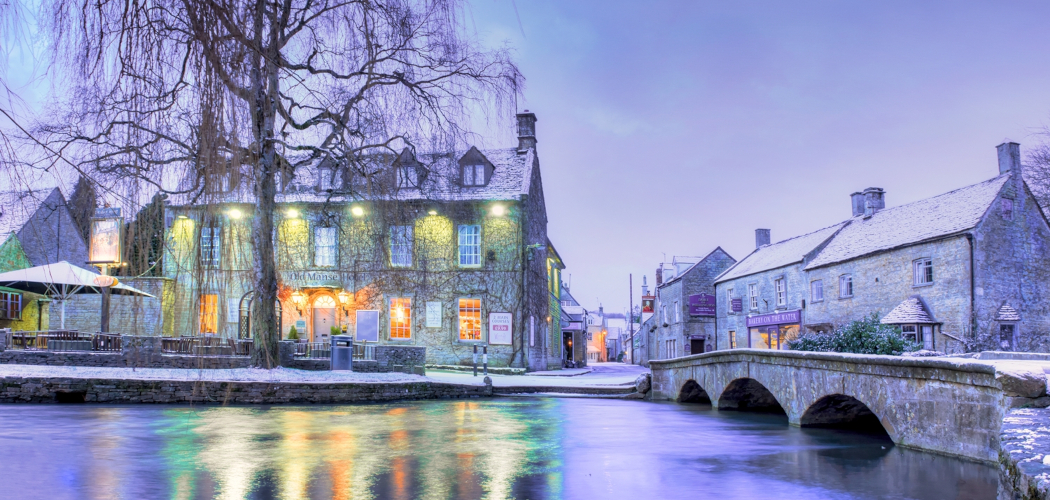 Photo: The Picture Taker / Cotswolds Tourism
If you are thinking about a staycation in the Cotswolds for this upcoming holiday season, we are happy to help make your Christmas plans come true. Discover our Christmas breaks at Lower Mill Estate and find your perfect base for ringing in the festive period.
---