Great places to holiday 3 hours from London or less
When the hustle and bustle catches up, swapping city lights for a rural retreat is the perfect way to recharge your batteries. There are a handful of idyllic countryside or coastal escapes in which to holiday less than 3 hours from London, each promising time to reconnect, leave the screens behind and embrace a slower pace for a few days.
Lower Mill Estate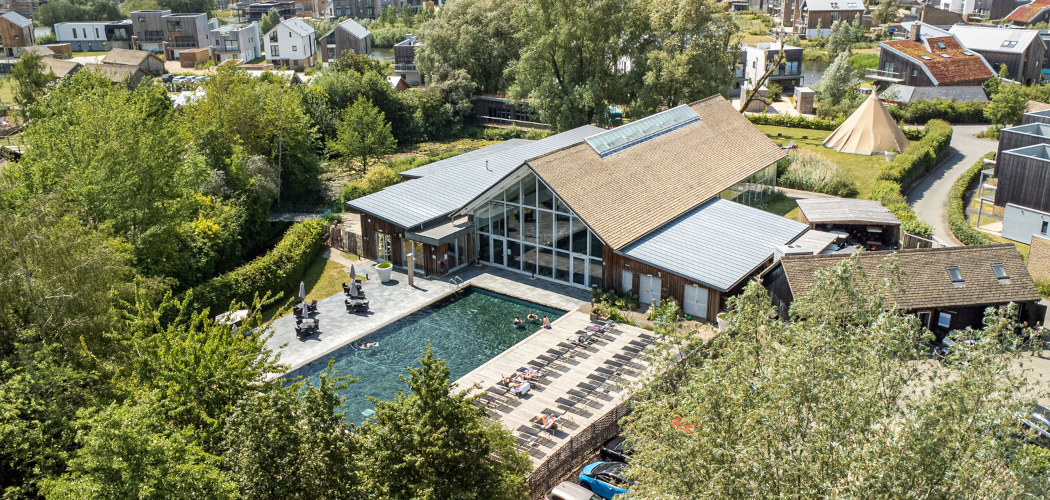 Distance from London: 94 miles
Travel time from London: 1 hour 14 minutes – 2 hours 40 minutes, depending on traffic
Nestled in the heart of the Cotswold Water Park, Lower Mill Estate is a breath of fresh air less than a 3-hour drive from London. Every element of this luxury lakeside nature reserve is designed to instil more nature and time outdoors into your days. Freshwater lakes and rivers beckon for water sports like paddleboarding or kayaking, while woodland trails encourage the whole family to stretch their legs on long walks over the meadows and rolling hills of the Cotswolds.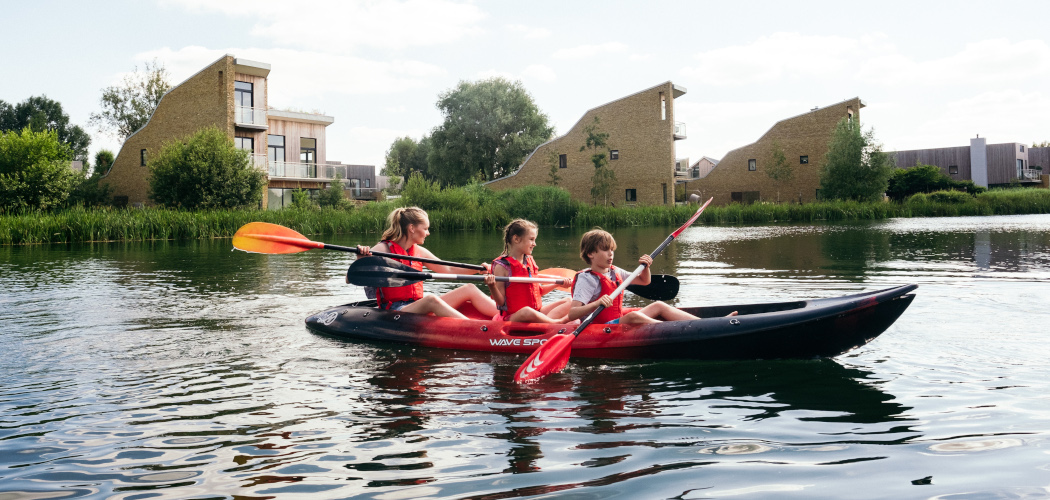 Beautiful, eco-friendly, luxury holiday homes blend seamlessly into their surroundings and nature plays a special part in the many facilities around the private estate, from holistic treatments and an outdoor eco pool filtered by water lilies at the award-winning Lower Mill Estate Spa, to sustainable, seasonal dining at field-to-fork restaurant, Ballihoo.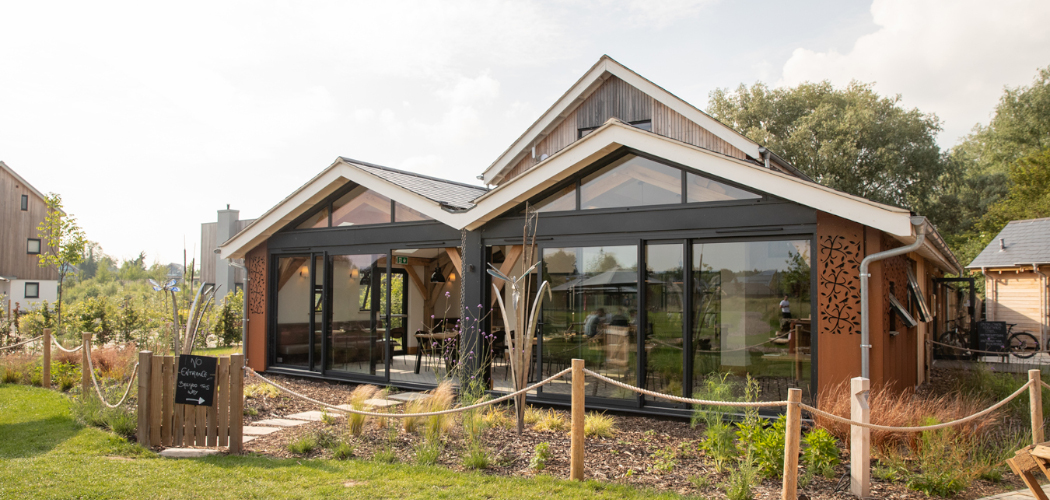 Enjoy a morning yoga session or a swim with the kids, then head to Ballihoo for fresh coffee and cake by the log burner; days at Lower Mill Estate are the perfect antidote to a busy London life.
Days out near Lower Mill Estate
Westonbirt Arboretum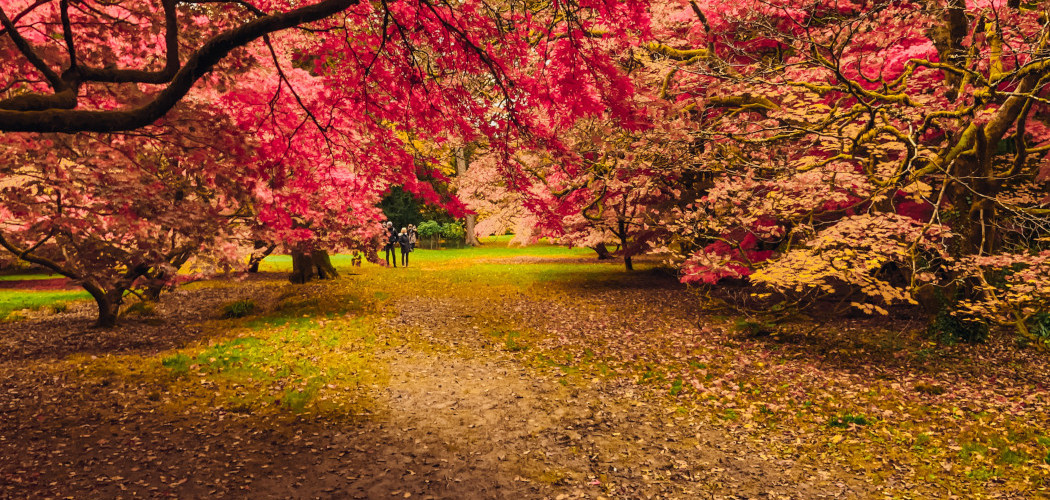 Just 30 minutes away from Lower Mill Estate is Westonbirt Arboretum, a playground for the whole family, including your four legged friends! Take to the treetop walkway, find the Gruffalo and friends hidden amongst the woodland, or switch up your usual 5K run to a more scenic route in Westonbirt Arboretum's 500 acres.
Explore Bath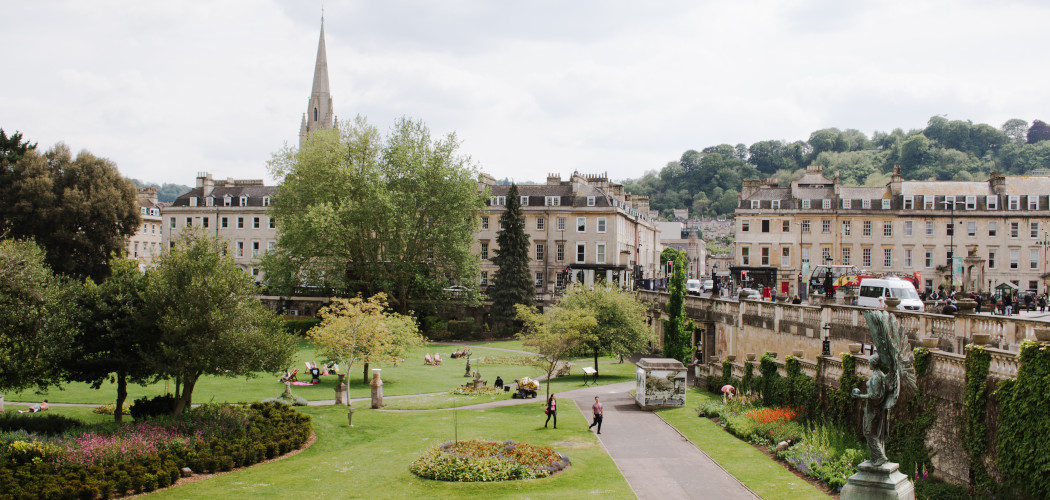 Just over an hour away from Lower Mill Estate, the beautiful Georgian city of Bath makes for a day out filled with marvellous architecture, good food and excellent shopping. Soak in the history of the Roman Baths and the grandeur of the Royal Crescent, before making your way back to the luxury lakeside estate in time for handcrafted cocktails and woodfired pizza at Ballihoo.
Getting to Lower Mill Estate from London
By train
Getting to Lower Mill Estate by train takes less than 3 hours from London Paddington train station. The most direct route is from London to Cheltenham Spa – get off at Kemble and Lower Mill Estate is just a 10-minute taxi ride away.
By car
The journey from London to Lower Mill Estate by car is a really simple route that sees you follow the M4 all the way to junction 15, before joining the A419 at Swindon for the final 15 miles or so through Cotswolds countryside. Despite the last leg of the journey taking you through countryside, the roads are plain sailing – no tricky single track roads to navigate here!
Silverlake Estate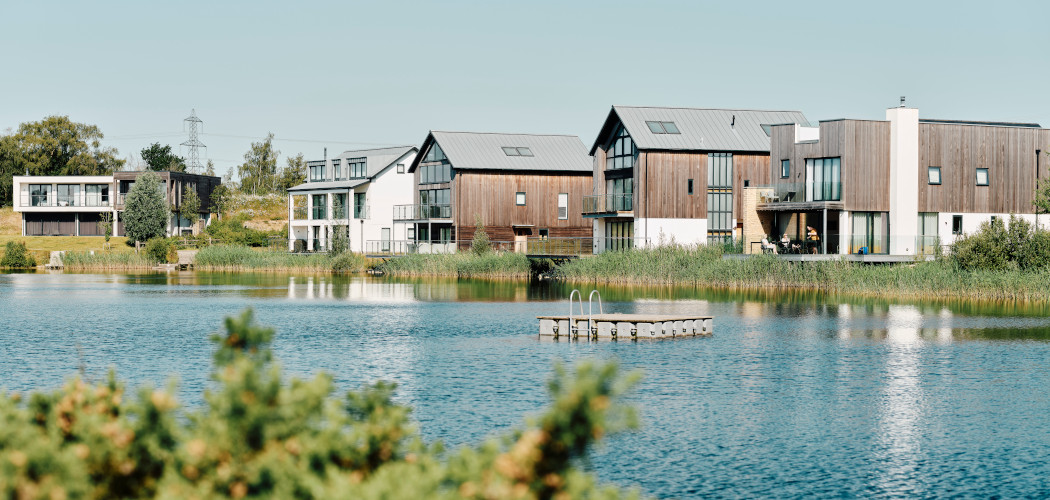 Distance from London: 126 miles (approx. 2 hours 40 minutes from London)
Travel time from London: 2 hours 45 minutes – 3 hours, depending on traffic
If you are craving an escape that offers coast and countryside, Silverlake Estate  is one of the best places to visit 3 hours from London. Just a short drive from the Jurassic Coast, this private luxury estate has Dorset's most beautiful beaches on its doorstep.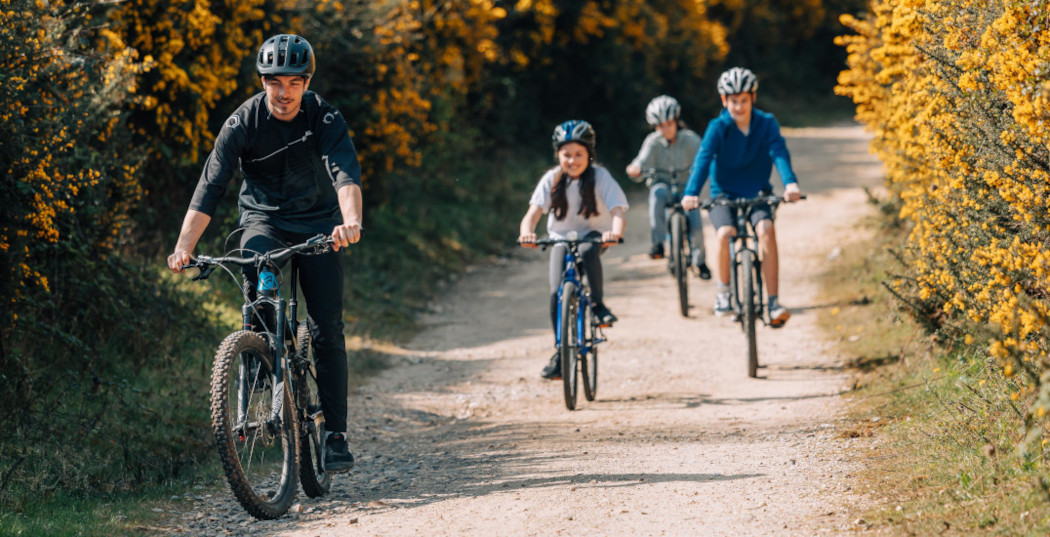 On the Estate itself, you'll find a natural playground made up of freshwater lakes and acre-upon-acre of countryside poised to deliver a rejuvenating break from city life. Explore by bike, with rental available all year round, or round up the troops for hours long nature walks, rounding off your day with an evening cocktail overlooking the Dorset countryside at the Hurricane Bar and Terrace. Kayak, fish, zipwire, paddleboarding, do yoga outdoors and explore The Island, a haven amidst the Warmwell Heathland where little ones can run wild for hours, before recharging with toasted marshmallows by the campfire.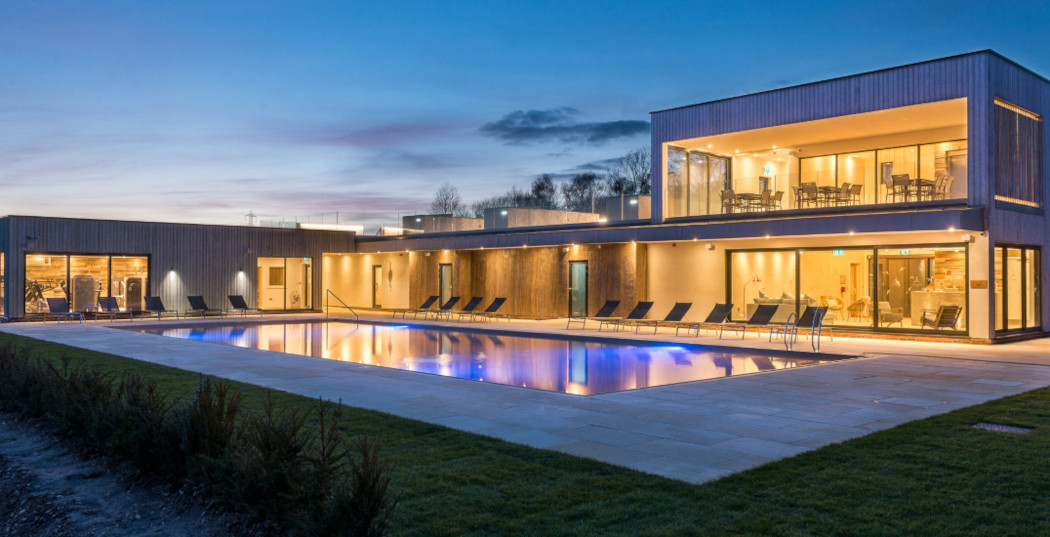 Alongside its award-winning properties, Silverlake Estate is also home to the award-winning Hurricane Spa. Set on the edge of Beaumont Lake, the Hurricane Spa offers idyllic lakeside views from its infinity pool and roof terrace.
Days out near Silverlake Estate
Explore Poole
The chic harbour town of Poole is just 30 minutes from Silverlake Estate. One of the smartest spots on the Jurassic Coast, it brings together a maritime heritage in its Old Town and a contemporary quayside. There is lots for the whole family to do: from spending the day in stylish Sandbanks to cruising the harbour by boat and visiting Brownsea Island, a National Trust gem overflowing with wildlife.
Head to the beach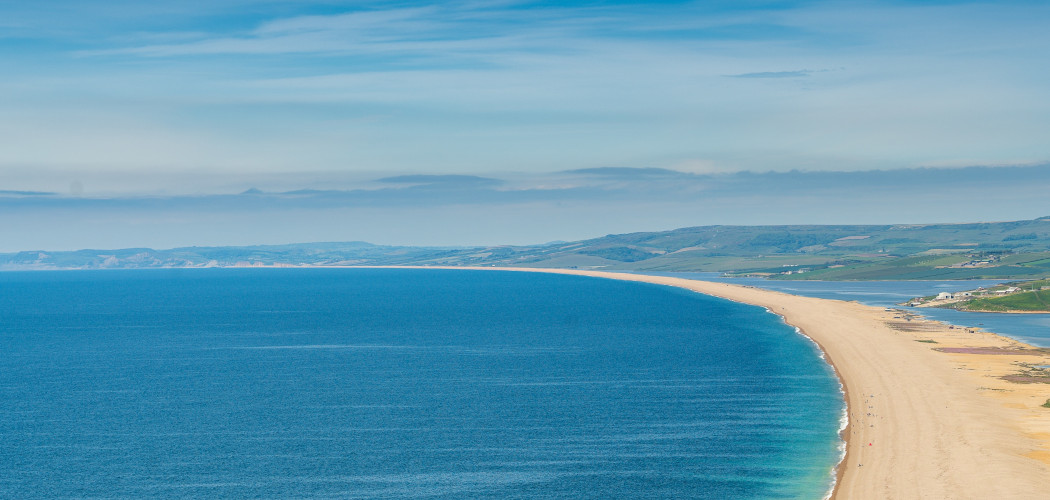 No escape to the coast is complete without feeling the sand between your toes and Silverlake Estate is just a short drive from some of Dorset's best beaches. Begin the day with a visit to the bright blue waters of Lulworth Cove, before tackling a refreshing uphill hike to the tranquil limestone beaches surrounding the iconic Durdle door. Ringstead Bay is then just ten minutes away from the Estate - perfect if you fancy another sea dip before dinner!
Getting to Silverlake Estate from London
By train
Silverlake Estate is one of the best places to visit 3 hours from London by train, with the journey taking around 2 hours 45 minutes from Clapham Junction station. Take the train from London to Weymouth, and alight at Moreton, which is just over a mile away from the Silverlake Estate; a 25-minute walk, or a very short taxi ride.
By car
The drive from London to Silverlake Estate will take around 2 hours 40 minutes depending on traffic. Follow the M3 out of London to Southampton, before heading down the M27/A31, joining the A35 at Bere Regis. Once you get just outside of Tolpuddle, it's a short drive down the B3390 through the village of Crossways, before arriving at the Silverlake Estate.
---